Emoji Gel Snack
Product Used: Winky Gel Snack Pack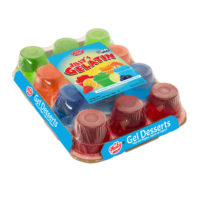 Looking for a fun way to show someone how much you love them? Use icing on a Winky® Gel Snack pack to draw the perfect emoji to let them know just how you feel.
Ingredients
Icing
Winky Gel Snack Pack
Instructions
Use different color icing to draw on top of the gelatin.