Spinach Artichoke Stuffed Chicken Breasts
Product Used: Fresh Creations® Spinach Artichoke Dip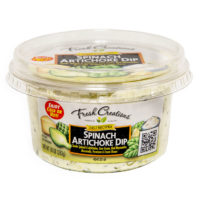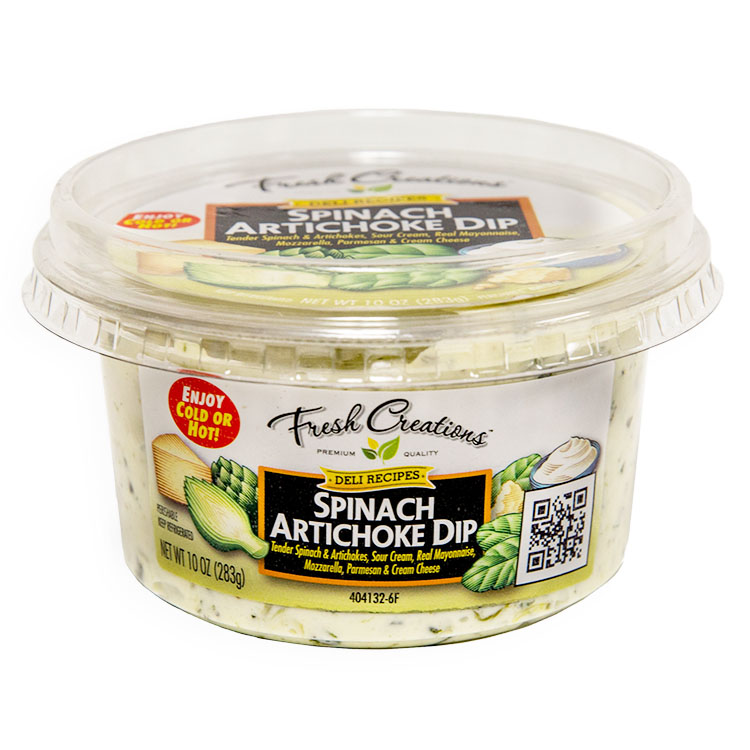 Tender and juicy, these elegant stuffed chicken breasts are filled with creamy Fresh Creations® Spinach Artichoke Dip, which makes them super easy to prepare.
Ingredients
3–4 chicken breasts, boneless skinless
1 container of Fresh Creations® Spinach Artichoke Dip
½ cup feta cheese, crumbled
½ cup mozzarella cheese, shredded
1 cup fresh spinach, chopped
1 Tbsp. olive oil
Instructions
Preheat oven to 450º F.
In a medium-size bowl, mix Fresh Creations® Spinach Artichoke Dip, feta, mozzarella, and spinach together until combined.
With a knife, carefully cut a pocket into the side of each chicken breast. It needs to be deep and long enough to stuff with the filling. Do not cut all the way through. Divide the spinach artichoke filling evenly between the chicken breasts and stuff each of the breasts with the filling. Season chicken with salt and pepper (and Italian seasoning, if desired).
Heat olive oil in a baking dish or pan then add stuffed chicken top-side-down into the pan. Bake for 5 minutes and then flip chicken over.
Place the dish back into the oven and bake for 10 to 15 additional minutes until the chicken is fully cooked and juices run clear when poked with a fork.