Spinach and Tomato Breakfast Bowl
Product Used: Gracious Grits® Original Creamy Grits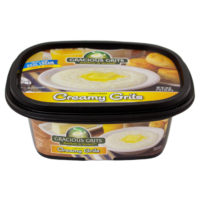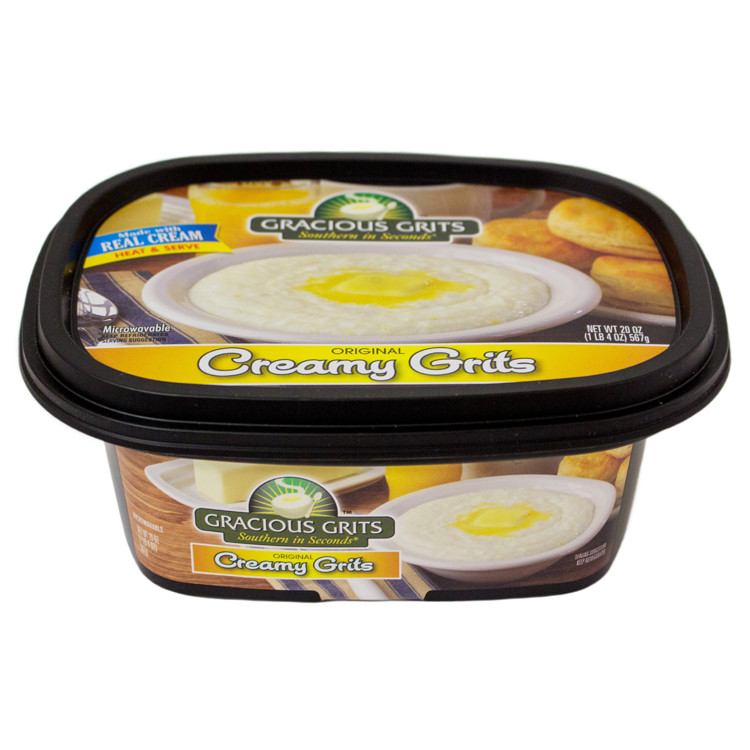 Rise and shine to a tasty breakfast made easy when you start with creamy grits. Get your veggies with sautéed cherry tomatoes and fresh spinach and top with protein-packed eggs for a good start to your day.
Ingredients
1 package of Gracious Grits® Original Creamy Grits
4 eggs
2 tbsp butter
1 cup cherry tomatoes cut into halves
3 cups fresh spinach
2 tbsp olive oil
½ cup shredded Parmesan cheese
Instructions
Prepare Gracious Grits® according to the directions on the package. Set aside.
Heat 1 tbsp of olive oil in a sauté pan over medium high heat. Add tomatoes and cook for 2 to 3 minutes. Set aside.
Add 1 tbsp of olive oil and cook spinach for 2 to 3 minutes. Set aside.
Add 1 tbsp of butter to pan and cook 2 eggs over-easy. Repeat with remaining butter and eggs.
Divide Gracious Grits into two bowls. Top grits with eggs. Add tomatoes and spinach and sprinkle with Parmesan cheese. Add salt and pepper to taste. Makes two breakfast bowls.