Gracious Shrimp and Grits
Product Used: Gracious Grits® Original Creamy Grits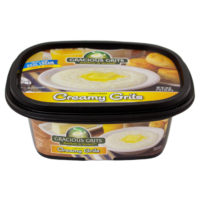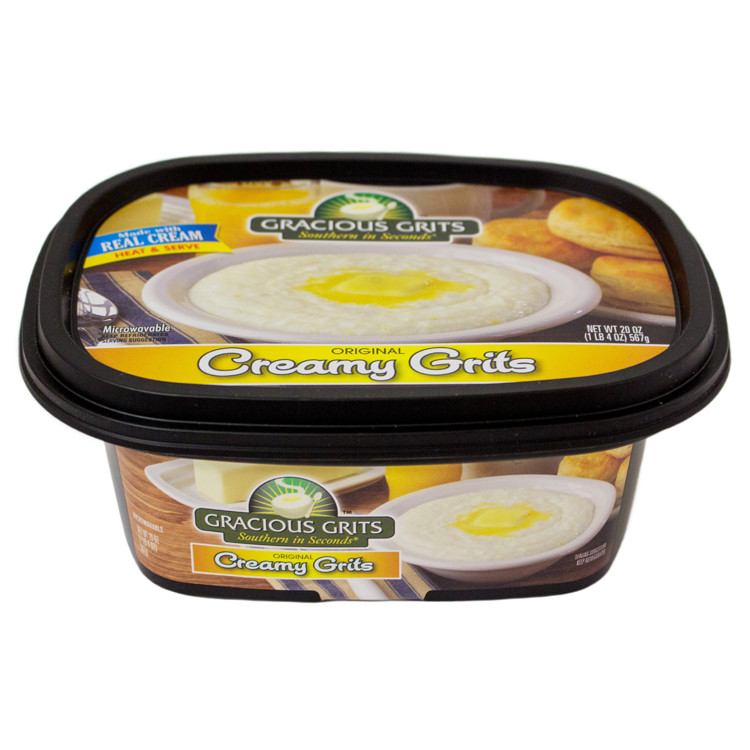 This is one of our family favorites, a true southern treat! The sweetness of the shrimp paired with the creaminess of the grits makes for a very tasty dish.
Ingredients
1 container of Gracious Grits® Original Creamy Grits
4 slices of cooked bacon, chopped
1 pound peeled and deveined raw shrimp
1 large clove of garlic, minced
1/2 cup sliced mushrooms
1/2 cup chopped tomatoes
1/2 teas. Old Bay Seasoning
1 Tbls. lemon juice
3 scallions, sliced
1/4 cup of freshly grated Parmesan cheese
1 Tbls. butter
salt & pepper to taste
Instructions
In a large skillet, cook bacon until crisp. Remove bacon and set aside.
Pour off all but about 2 Tbls. of bacon drippings. Add butter to the skillet with drippings.
On medium heat, add shrimp and garlic.
Sauté for 2 minutes then add mushrooms, tomatoes, Old Bay seasoning, salt and pepper. Cook for 2 more minutes or until shrimp turns pink.
Add lemon juice and sprinkle with chopped bacon and scallions.
Pour shrimp and sauce over heated Gracious Grits® and serve.
Garnish with Parmesan cheese.
Serves 3