Sausage Egg & Grits Casserole
Product Used: Gracious Grits® Original Creamy Grits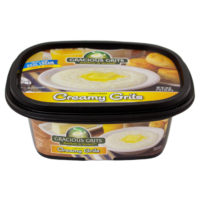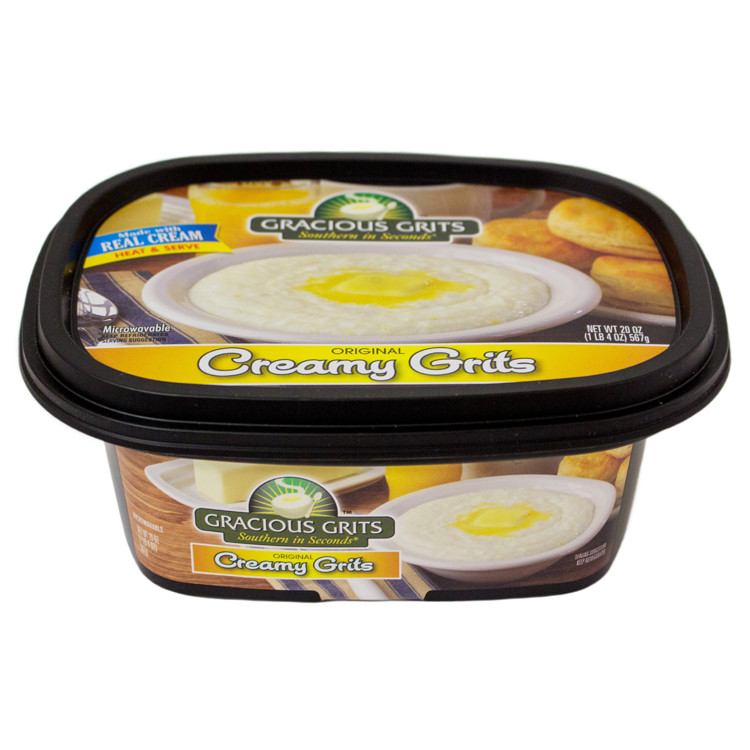 Say good morning to a scrumptious Southern breakfast that combines all your favorites into one casserole. Put it together the night before and bake it in the morning.
Ingredients
1 package Gracious Grits® Original Creamy Grits
½ lb bulk sausage
½ cup finely chopped onion
6 eggs
1 cup shredded Cheddar cheese
½ cup milk
salt and pepper (to taste)
Instructions
Heat Gracious Grits® Original Creamy Frits following directions on package. Set aside.
In a nonstick skillet, sauté sausage and onion until sausage is fully cooked. Drain and set aside.
In a medium size bowl, beat eggs and milk together. Add salt and pepper to taste. Mix in ½ cup cheese and the cooked sausage mixture.
Preheat oven to 350º F. Spread grits in a buttered 8×8 inch casserole dish. Pour egg mixture over to and sprinkle with remaining cheese.
Bake for 25 to 30 minutes. Serves 4.