Raspberry Purée, Chocolate, and Cream
Product Used: Winky® Milk Chocolate Pudding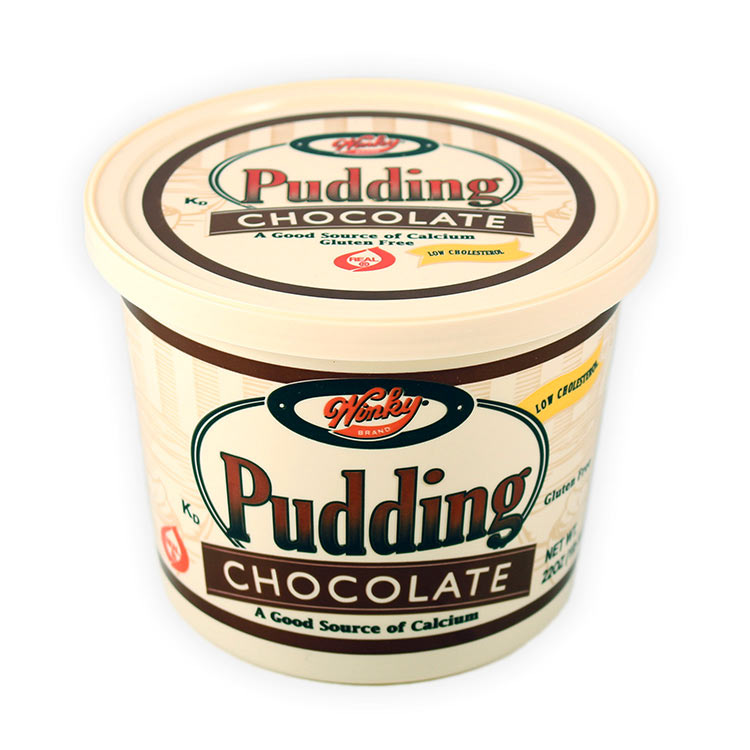 Raspberry, chocolate and cream are a perfect combination in this gorgeous layered parfait. Rich in texture and taste, this fabulous dessert using Winky® Milk Chocolate pudding is ready to serve in 15 min.
Ingredients
22oz Winky® Milk Chocolate Pudding
1 pint raspberry
¼ cup sugar
1 cup water
2 tbsp orange juice
1 pint whipped cream
Instructions
In a small sauce pan, combine raspberries, sugar, water, and orange juice and heat on medium-high heat for 10 min, or until mixture thickens. Let cool for 5 min.
In a large serving bowl, or several individual bowls, layer Winky® Milk Chocolate Pudding, whipped cream, and raspberry purée. Serve.