Jambalaya Grits
Product Used: Gracious Grits® Original Creamy Grits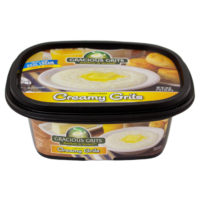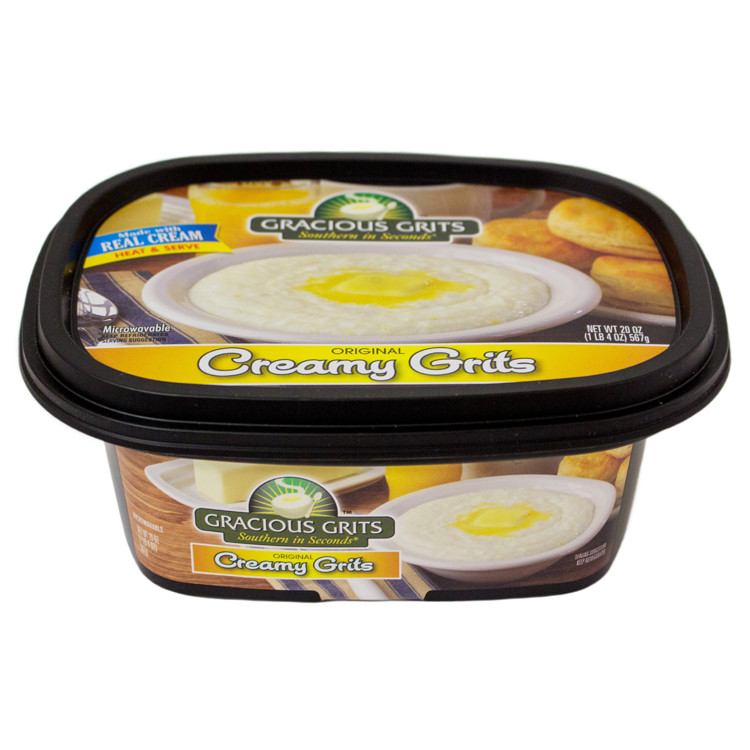 An easy and flavorful jambalaya made with smoky sausage and tender chicken. Serve it over creamy grits for a delicious Creole meal!
Ingredients
1 package of Gracious Grits® Original Creamy Grits
2 boneless/skinless chicken breast halves (8oz), cut into 1 inch pieces
2 Andouille Sausage links (6oz) cut into ½ inch pieces
2 Tbsp. butter
1 Tbsp. flour
½ cup bell pepper, chopped
½ cup celery, chopped
1 cup onion, chopped
1 Tbsp. garlic, minced
1 Tbsp. parsley, chopped
¾ Tbsp. Creole seasoning
Instructions
Heat butter in a 12-inch skillet over medium–high heat.
Add chicken and sausage to hot butter. Add flour and stir to coat. Cook for 2 minutes. Add onion, bell pepper, celery, garlic and Creole seasoning. Stir well. Cover and reduce heat to medium and cook for 5 minutes, stirring occasionally. Add parsley and continue cooking for 5 more minutes.
Prepare Gracious Grits® Original Creamy Grits according to directions on package. Pour grits onto serving platter and spoon jambalaya over the top and serve.