Ham and Egg Swiss Grits
Product Used: Gracious Grits® Original Creamy Grits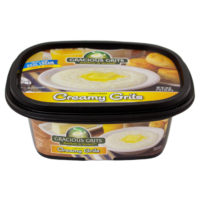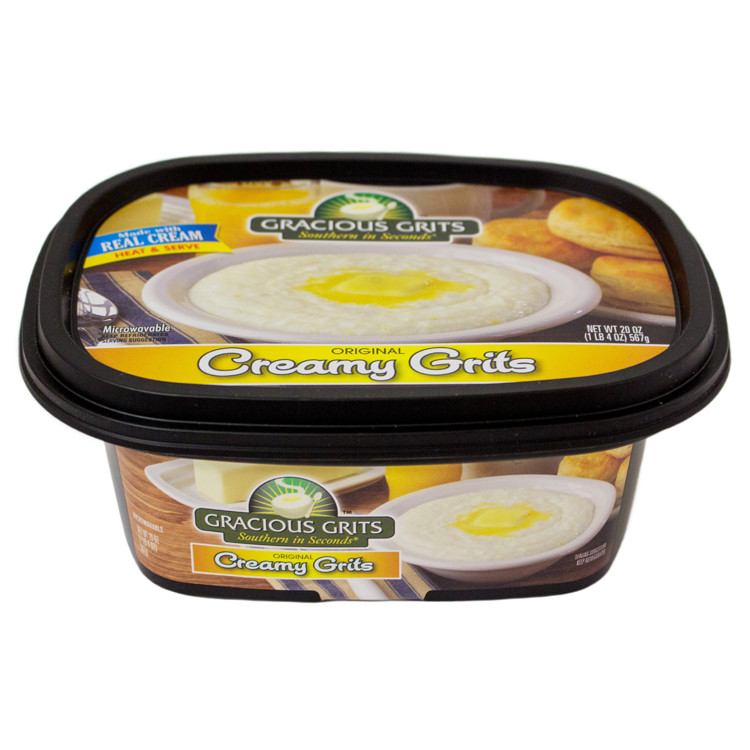 Need some breakfast inspiration? This one's easy to put together and simply scrumptious to boot. Just heat up Gracious Grits® and top it with Swiss cheese, cooked ham or Canadian bacon, a fried egg and scallions.
Ingredients
1 package of Gracious Grits® Original Creamy Grits
½ cup cooked ham or Canadian bacon cut into small bits
½ cup shredded Swiss cheese
2 eggs
chopped green onion
oil for frying eggs
Instructions
Prepare Gracious Grits® following the directions on the package. Divide into two bowls.
Fry two eggs in a skillet over-easy. Top bowls with an egg each, shredded Swiss cheese, ham, and green onion. Makes two breakfast bowls.