Grits with Pesto and Tomato Gravy
Product Used: Gracious Grits® Original Creamy Grits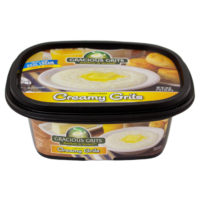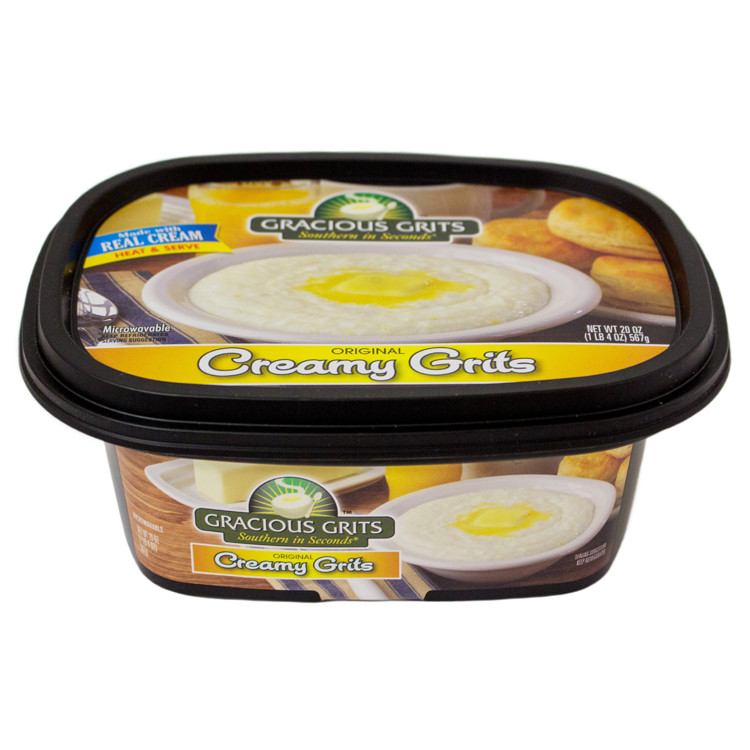 Make the best even better. Mix Gracious Grits® with pesto and top them with a savory tomato gravy. Exceptional as a side dish, a vegetarian entree or breakfast.
Ingredients
1 container of Gracious Grits® Original Creamy Grits
1 cup chopped tomatoes
1 garlic clove minced
1 small onion finely chopped (about ½ cup)
¼ cup half and half
1 tbsp olive oil
2 tbsp pesto
1 tbsp grated Parmesan cheese
salt and pepper (to taste)
Instructions
Preheat oven to 350º F. Lightly oil 8-inch cast iron skillet or 1 ½ qt. casserole dish.
Microwave Gracious Grits® Original Creamy Grits according to package instructions. Stir in 2 tbsp of pesto.
Tomato gravy: Sauté garlic and onion in olive oil until tender (approximately 3 minutes) in a sauté pan. Add chopped tomatoes and sauté for 5 more minutes. Add half & half and salt and pepper and simmer for 3 minutes or until slightly thickened.
Spoon grits into cast iron skillet or casserole dish. Pour the tomato gravy over the grits and top with Parmesan cheese. Bake for 8 minutes and serve.