Grits Pepper Poppers
Product Used: Gracious Grits® Original Creamy or Cheese Grits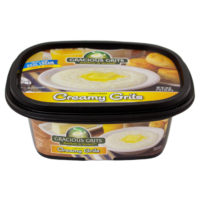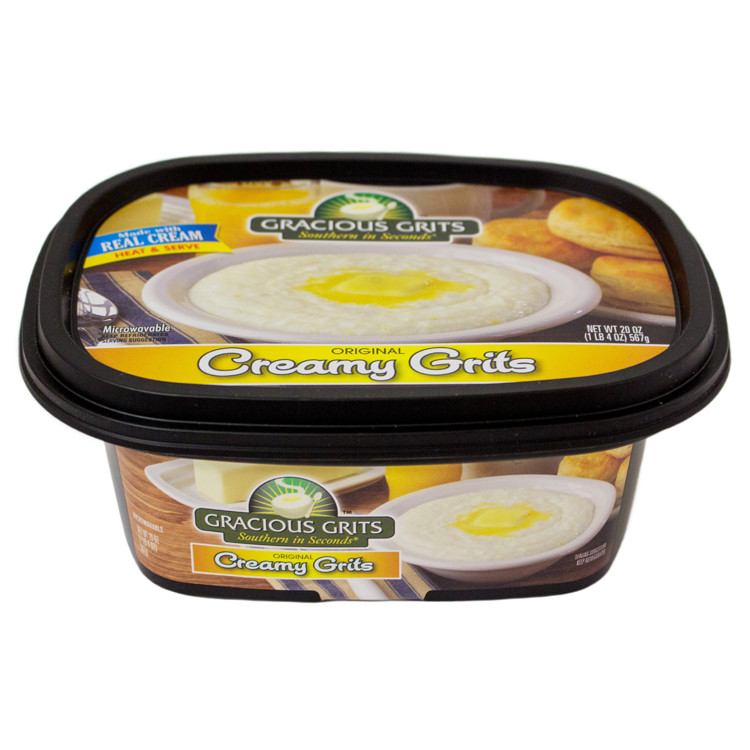 These party peppers are poppin'! Sweet mini peppers are filled with grits and spicy pimento, then topped with Cheddar cheese and pepper jelly. Get them while they're hot!
Ingredients
1 package of Gracious Grits® Original Creamy Grits (or Cheese Grits)
½ cup pimento cheese with jalapeños
¼ cup pepper jelly
¼ cup Cheddar cheese, shredded
8oz package mini sweet peppers
Instructions
Preheat oven to 375º F. Heat container of Gracious Grits® Original Creamy Grits or Cheese Grits in microwave according to package directions. Add pimento cheese and stir.
Slice mini peppers in half lengthwise. Remove seeds. Fill each with grits mixture.
Place on baking sheet and sprinkle with Cheddar cheese. Bake for 15 to 18 minutes until cheese is melted and peppers are tender.
Remove from oven and put ½ tsp. of pepper jelly on top of each pepper. Serve warm.