Grits & Greens Breakfast Bowl
Product Used: Gracious Grits® Original Creamy Grits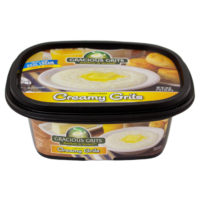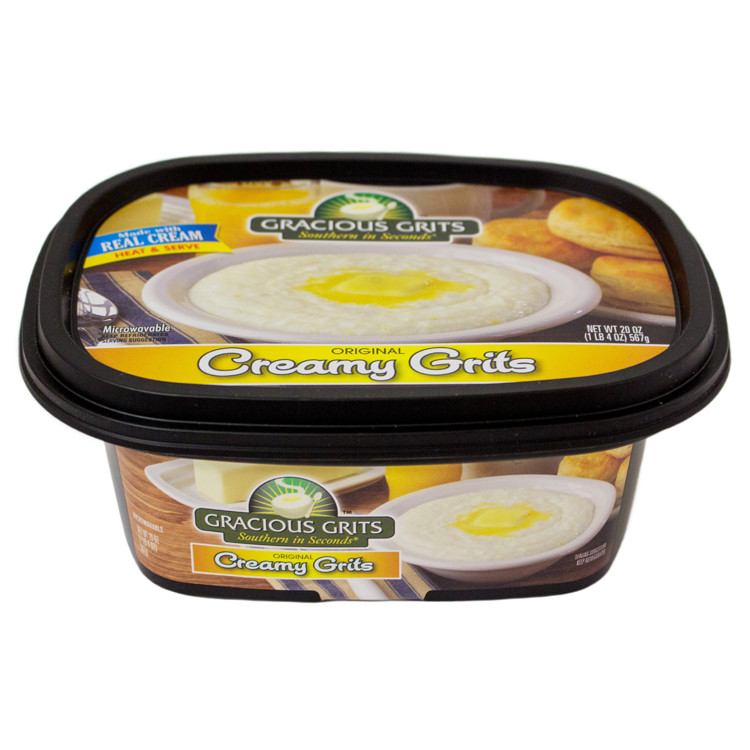 Wake up to two southern favorites in one bowl and start your day right. Gracious Grits® makes it easy to put together on busy mornings.
Ingredients
1 package of Gracious Grits® Original Creamy Grits
2 eggs
1 Tbsp. butter
4 slices of bacon
2 cups chopped fresh collard greens or spinach
½ cup grated smoked Gouda cheese
Instructions
Cook bacon in a large skillet. When bacon is crispy, remove from pan. Chop bacon and set aside.
Sauté collards or spinach in remaining bacon drippings until tender.
Cook Gracious Grits® Original Creamy Grits according to directions on the package.
Melt butter in sauté pan on medium-high heat. Cook eggs over-easy.
Stir Gouda cheese and collards into grits. Divide into two bowls and top each with an egg and bacon.