Fiesta Grits Breakfast Bowls
Product Used: Gracious Grits® Original Creamy Grits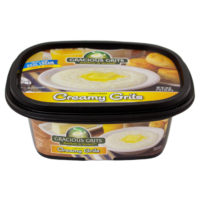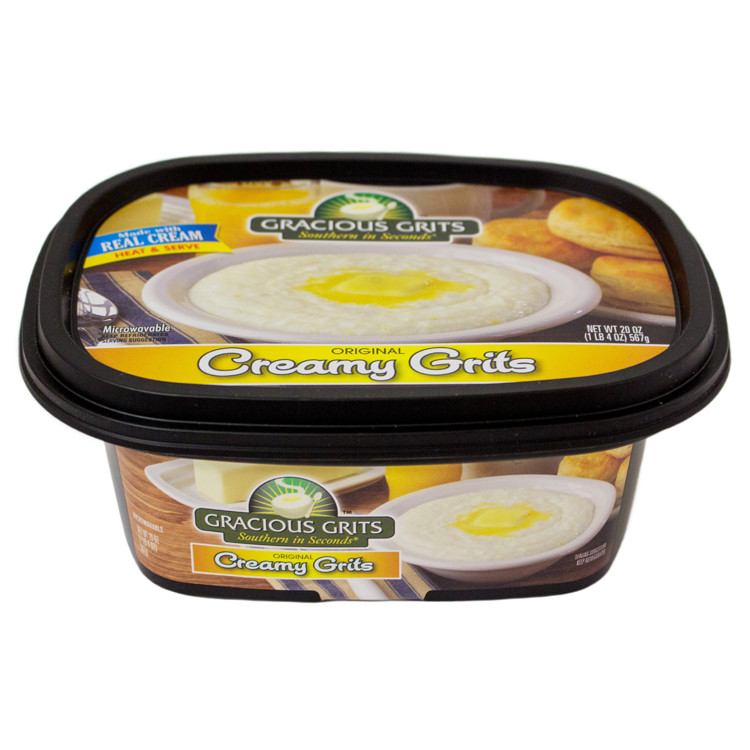 Wake up with a fun and tasty breakfast to start your day off right. Creamy grits are topped with fried eggs, fresh avocado, cheese and salsa, making this breakfast bowl a fiesta in your mouth!
Ingredients
1 package of Gracious Grits® Original Creamy Grits
2 eggs
1 Tbsp. butter
½ cup salsa
½ cup Monterey Jack or Pepper Jack cheese, shredded
1 avocado, chopped
fresh cilantro, chopped for garnish (optional)
Instructions
Cook Gracious Grits® Original Creamy Grits according to the directions on the package.
Melt butter in sauté pan on medium–high heat. Cook eggs over-easy.
Stir ¼ cup of cheese into cooked grits. Divide grits evenly between two bowls. Top each with an egg, salsa, avocado and remaining cheese. Garnish with cilantro.