Chicken, Spinach & Artichoke Turnover Pie
Product Used: Fresh Creations® Spinach Artichoke Dip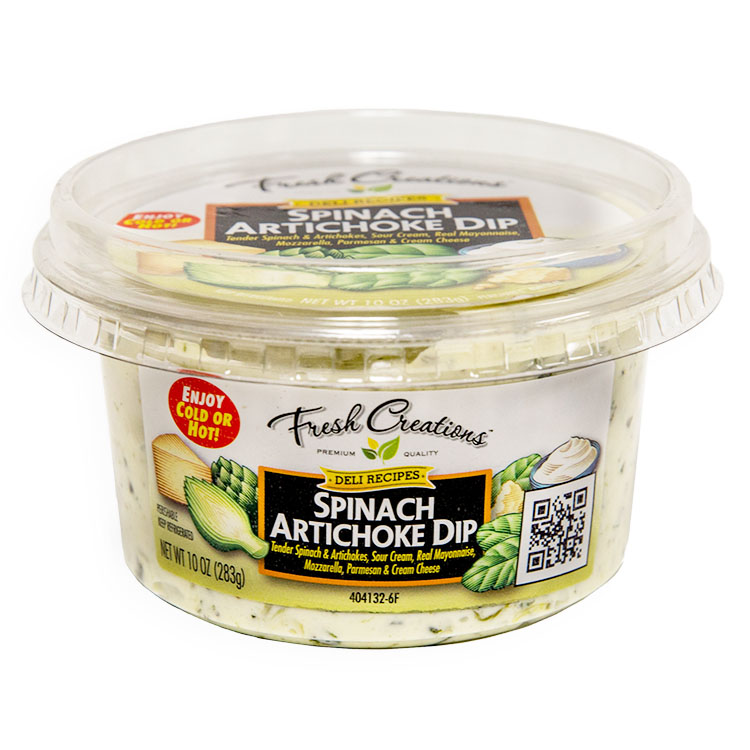 Buttery and delicious, these elegant stuffed turnover pies are filled with creamy Fresh Creations® Spinach Artichoke Dip, which makes them super easy to prepare.
Ingredients
14 ounces artichoke hearts drained and coarsely chopped
1 (11oz) Spinach Artichoke Dip
1/4 teaspoon fine sea salt
1/4 teaspoon pepper
1 cups spinach leaves chopped
1 cup shredded cooked chicken
3/4 cup Parmesan cheese shredded
2 refrigerated pie crusts
Instructions
Preheat oven to 375 degrees.
Combine Fresh Creations® Spinach Artichoke Dip, artichoke hearts, salt, pepper, spinach, chicken, and parmesan cheese in cast iron skillet and cook on medium heat for 15 minutes
Roll out pie crusts onto a lightly floured surface. Cut each crust into fourths.
Spoon artichoke mixture into the center of 4 slices. Top with a matching size slice of pie dough. Crimp edges with a fork to seal.
Transfer turnovers to a parchment lined baking sheet. Bake for 20 minutes. Pie crust will be lightly browned.
Remove and allow to cool slightly. Enjoy!